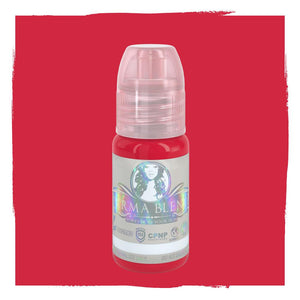 Perma Blend - Royal Red
Regular price $28.00 Sale
Royal Red is Perma Blend's newest red. This is a great new pigment, most closely comparable to the discontinued, Queens Red.
NOTICE
Royal Red is not a replacement for Queens Red. Royal Red is the pigment most comparable to the discontinued Queens Red, but it is not a true substitution.
0.5 oz.
Free shipping for orders starting at $50 Use code: 50PIGMENTS
Ships only in the U.S.
PIGMENT DISCLAIMER
PIGMENT IS FOR PROFESSIONAL USE ONLY.
BY PURCHASING AND USING THE PIGMENT YOU AGREE THAT YOU ARE USING IT AT YOUR OWN RISK.
SKIN ALLERGIES MAY OCCUR. SPOT TESTING IS RECOMMENDED PRIOR TO FULL APPLICATION.
STORE IN A COOL, DRY PLACE AND OUT OF DIRECT SUNLIGHT.
DO NOT USE ON WOMEN WHO MAY BE PREGNANT.
NOT FOR CONSUMPTION.